Treatment through alternative energies system
Bact Pannel
The stand-alone equipment BACT PANNEL, which is designed and manufactured by Dinotec, has been conceived to guarantee water of consumption disinfection for consumption in places whithout electricity. It is fully assembled supplied on a reinforced PP panel of 1.000 mm x 1.000 mm x 10 mm with an independent photovoltaic panel.
We can treat up to 5 m³/h of water by regulating the flow rate and the dosing pump cadence.
| | |
| --- | --- |
| Model | Bact Pannel |
| Capacity | 1 – 5 m³/day |
| Material | PP |
| Application | They are suitable for disinfecting in places that have a little access to the electric current but have the appropriate amount of the sun's rays to feed the photovoltaic system |
| Treatment | |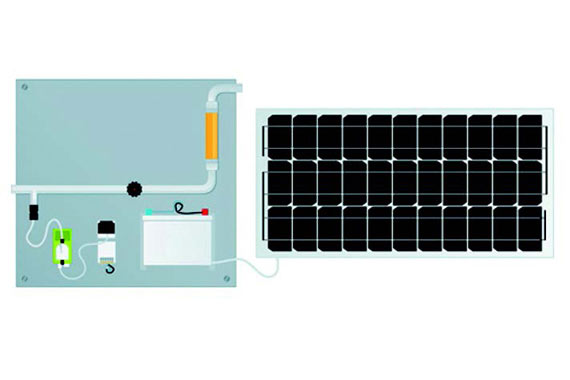 Our modular water treatment plants can be powered by photovoltaic solar energy or wind energy in static applications.