HOME ⇾ Business Areas ⇾ Modular Equipments
Modular Equipment Leaders
With over 40 years of experience in the water sector, Dinotec is a leading manufacturer of modular equipment used in cases of emergency, isolated buildings or remote places.
This business line is the engine that gave rise to Dinotec's first international exports.
Among these exports, we can highlight our modular water purification plants that move around the globe in emergency planes through disaster relief organizations such as governments, international public entities and NGOs.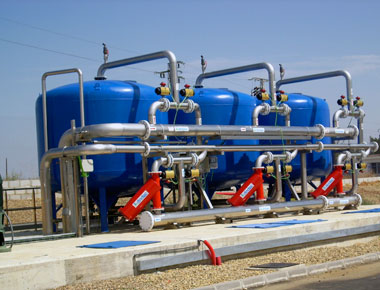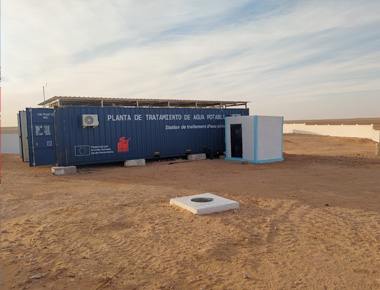 Production
At the Seville headquarters, Dinotec has a factory available equipped with electric, mechanical, boiling (plastic and metallic) and automation workshops, test beds and pilot plants.
Dinotec manufactures a wide range of modular equipment that is specifically designed to treat feed or process water. The latter is the most difficult when it comes to treatment and requires more supervision by the Administrations.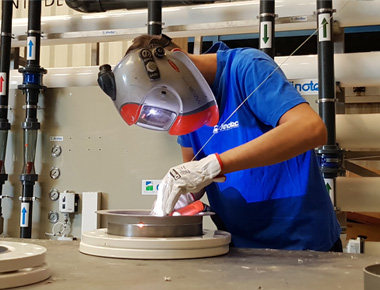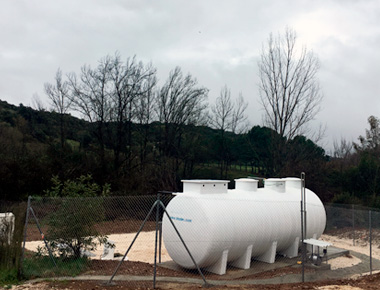 Materials
Four raw materials are used to manufacture modular equipment:
PP (polypropylene).
GRP (fiberglass-reinforced polyester).
Carbon steel with bituminous paint.
Prefabricated concrete.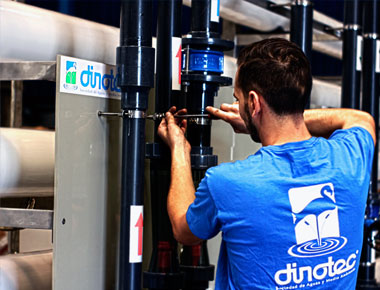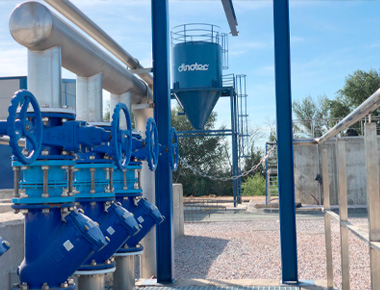 The materials that Dinotec highly recommends are those made of plastic (GRP and PP) because they have several advantages such as:
Versatility
Fast manufacturing
Easy transport
Easy installation and maintenance
Great durability
Excellent value for money
Cost saving in civil work